Evangeline Gouletas is one of the most successful developers in the country as she continues her commitment to offering top-quality lifestyle in her residential and mixed-use developments. With over $5 billion (USD) in luxury condominium sales and more than 30,000 condominiums developed in 40+ markets throughout the country, the Evangeline name is synonymous with prestigious addresses throughout the United States.
Evangeline's development experience includes both, conversions and ground-up construction and complete renovation developments. New construction or complete renovation projects in Evangeline's portfolio include Buckingham Plaza in Chicago, IL, Barclay Tower in Denver, CO, Lafayette Shopping Mall in Lafayette, IN, Century of Progress in Chicago, IL, and Skyline on Brickell in Miami, FL.
One of the most creative forces in USA residential real estate, Evangeline made her initial mark in the Brickell area with the development and marketing of Skyline on Brickell located on prestigious Brickell Avenue, also known as "Millionaire's Row." The 35-story tower is a 360-residence community directly on Biscayne Bay.

Following that successful development, Evangeline saw the potential of what was to become the heart of Miami's prestigious Brickell area: Mary Brickell Village. She acquired the air rights over The Shops at Mary Brickell Village to develop a 35-story, 369-unit luxury condominium tower. She sold almost all the units of this development, pre-construction, during the time she carried this development from 2004 to 2012, played a vital role in its financing, and finally sold these air rights along with all the entitlements, permits, and architectural plans, in a successful transaction that opened up new and exciting opportunities for new development in Miami's current real estate market.
Professional Designations
President's Course
American Management Association, New York, New York
Certified Property Management
Institute of Real Estate Management, Chicago, Illinois
Licensed Real Estate Broker
Chicago Association of Realtors, Chicago, Illinois
Business Background
Skyline Equities, Miami, FL
Chairman & Chief Executive Officer
North American Aviation, Anaheim, CA
Minuteman Missile Program
Honorary Chairmanships
Committee on Women in Work
National Council of Women, New York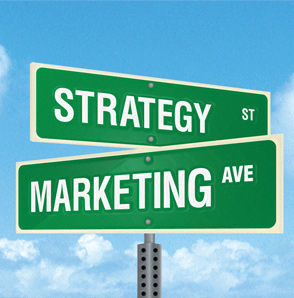 Her name is synonymous with prestigious addresses throughout the United States, as she continues her commitment to offering top quality lifestyle in her residential developments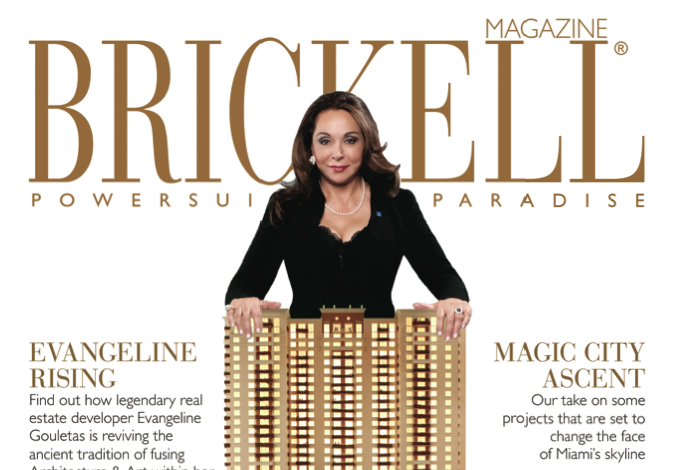 Memberships
Greater Miami Chamber of Commerce, Miami
Federation Internationale Des Professions Immobilieres (FIABCI), Chicago
National Association of Realtors, Chicago
Chicago Association of Realtors
The Executives' Club of Chicago
The Institute of Real Estate Management, Chicago
Women in Real Estate, Chicago
United Hellenic American Congress (UHAC), Chicago
Lambda Alpha International, Chicago
Pan-Euboean Society, Chicago
Board Memberships
President,
Chicago Council, Federation Internationale Des Professions Immobilieres (FIABCI)
Former Board Memberships
Chairman
Developers & Builders Alliance (DBA), Miami, FL
President
Developers & Builders Alliance (DBA), Miami, FL
President
Federation Internationale Des Professions Immobilieres (FIABCI), Chicago, IL
Honorary Board Memberships
Honorary President
Developers & Builders Alliance (DBA), Miami, FL
Awards & Honors
Influential Business Women
South Florida Business Journal, Miami, FL
The Ultimate CEO
South Florida Business Journal, Miami, FL
Best Signature Luxury Condominium Collection
Developers & Builders Alliance (DBA), Miami, FL
Aristeon Award
Hellenic American Women's Council, Washington DC
Visionary Award
Developers & Builders Alliance (DBA), Miami, FL
Top Woman in Real Estate,
Florida Real Estate Journal, Miami, FL
Book of Leaders
Miami Today, Miami, FL
Hall of Fame
United Hellenic Voice of America, Chicago, IL
Hall of Fame
Today's Chicago Woman's Foundation, Chicago, IL
Outstanding Achievement in the Greek American Community
Illinois Treasurer's Office, Chicago, IL
Top 500 Business Women in U.S.A.
Working Woman Magazine
Artemis Award
Euro-American Women's Council, Athens, Greece
Hall of Fame
Chicago Association of Realtors, Chicago, IL
Leading Women Entrepreneur of the World Award
Strategies, Technology, Alliances, Resources (STAR Group), London, UK
Bishop Wright Air Industry Award
Protestant Chapel, Kennedy Airport, New York, NY
Woman of the Year Award
Hellenic American Neighborh'd Action Committee, New York, NY
Mental Health Association of New York State Honoree
New York, NY
United Hellenic American Congress (UHAC) Honoree
Chicago, IL
United Hellenic Voters of America Honoree
Chicago, IL
Women in Real Estate Recognition (recipient also in 1977 and 1974)
Chicago, IL
Chairman's Award for the Executive Businesswoman of the Year
International Organization of Women Executives, Chicago, IL
Most Distinguished Greek American
Chicago, IL
Businesswoman of the Year Award
Society of the Little Flower, Chicago, IL